About Tim's Crane & Rigging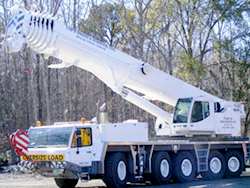 Tim grew up in the Savannah area and began working in the crane industry when he was 15 years old. He started out sweeping the floors and running errands. He worked up to crane oiler, operator, rigger, dispatcher and Company CEO.
Tim opened Tim's Crane & Rigging in May 1997. He began this company with 4 rented cranes and 4 operators. The company now consists of 24 cranes ranging in size from 8 Ton up to 300 Ton. The fleet includes All-Terrain, Crawler, Hydraulic Truck, and Conventional Truck Cranes and Boom Trucks. The company has over 24 operators, most with over 20 experience years and are CCO certified.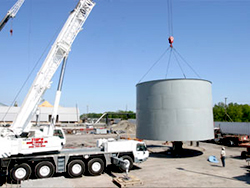 The company was founded on Tim's desire to give customers quality service at competitive prices. Tim's Crane & Rigging is dedicated to the safety of its personel, customers, and the public. A safety program is in place and is continuously being updated and improved upon. We maintain a Substance Abuse Program (new hire, random, accident).
The company is centrally located one mile off of I-95 in Chatham County. This location enables the Company to service Hilton Head Island, Bluffton, Downtown Savannah, Brunswick, and surrounding areas in a timely, efficient manner.
The company is a member of the Savannah Area Chamber of Commerce and Specialized Carriers & Rigging Association.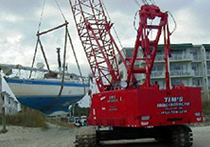 Fully Operated and Maintained Crane Rentals for all of the following and more:
Precast Concrete Placement
Plant Maintenance
Machinery Settings
Modular Home Settings
Tower Erections
Train Derailments
Delicate Lifting - Monuments, Fountains, Medical Equipment
Rigging Services Available
Cranes are annually certified by OSHA standards
24/7 Service
Free On Site Consultations
Plant Shut Downs